How do Cars get Recalled?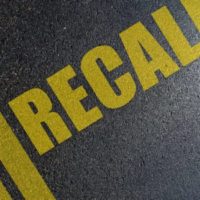 You may have never experienced an auto recall, or you may feel that you get notices all the time, but most of them are for minor issues. Would you be surprised to learn that over 50 million cars are recalled every year? In fact, recalls have been hitting record numbers recently. In this article, Auto Insider looks at how cars end up getting recalled, and the steps you can take to make sure you know about any recall of your vehicle as soon as possible.
Three Steps to a Recall
1) Consumer Complaints –
The National Highway Traffic Safety Administration (NHTSA) maintains a database of complaints from vehicle owners. If enough people complain about the same problem, the NHTSA may decide to open an investigation.
2) NHTSA Investigations –
After screening consumer complaints and analyzing any petitions calling for an investigation, the NHTSA will decide to grant or deny the petition. If granted, the NHTSA conducts an investigation to determine whether a safety-related defect exists.
3) Recalls –
If the NHTSA decides that a safety defect creates an unreasonable risk to safety or that a vehicle does not meet minimum safety standards, the government will issue a recall of the affected vehicles. Recalls may be issued voluntarily by the manufacturer at any time prior to a government recall as well.
How do I Know if my Car gets Recalled?
If you are a registered owner or purchaser of the vehicle, you should get a notice from the manufacturer via first-class mail. Don't ignore or throw away any mail you get from your car's manufacturer; it might be a recall notice, describing the problem and providing you with options for repair free of charge.
To stay informed of vehicle recalls as well as recalls related to tires, child safety seats and motor vehicle equipment, register your vehicle with the manufacturer, and make sure they have your current information if you move.
Auto manufacturers also get names and addresses of vehicle owners from state motor vehicle offices, so even if you aren't the original owner, they should still be able to find you. Make sure you promptly register your vehicle with the state after purchase.
There are other ways to stay updated on vehicle recalls as well. At the NHTSA recall website, you can look up your car by vehicle identification number (VIN) to see a list of all open recalls. You can also search by vehicle year, make and model, or check for complaints regarding car seats, tires and equipment. If you visit your car manufacturer's website, you will likely also find a recall section where you can lookup your car by VIN and see any outstanding recalls you have not responded to.
Take advantage of vehicle recalls while they are available to have your car repaired free of charge and to keep your car in the safest driving condition.