Remember Those Complaints about the Toyotas with Unintended Acceleration? The NHTSA has Decided (ten years later) that a Safety Rule isn't Needed.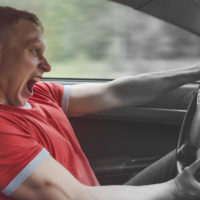 The year was 2009. The average price of a movie ticket was $7.50, a loaf of bread cost $1.77, and a first-class postage stamp could be had for only forty-two cents. Also that year, Toyota recalled 4.2 million vehicles to address reports of its cars suddenly accelerating, when sudden acceleration was not the driver's intention. This recall came on the heels of dozens of complaints and crashes, including a fatal crash in San Diego that took the lives of a family of four traveling in a Lexus that suddenly accelerated out of control.
The reports from that fatal crash concluded that a floor mat had somehow trapped or interfered with the gas pedal, causing the Lexus to accelerate to speeds over 100 mph. A major recall of Toyota and Lexus vehicles ensued, with modifications designed to prevent the accelerator from getting trapped by floor mats or carpeting. However, reports of unintended acceleration continued, even in cars with no floor mats installed. More recalls were added in 2010 and 2011 affecting millions of more vehicles, addressing floor mats and trapped pedals as well as a possible "sticky accelerator pedal" problem. Oh, and the government ultimately fined Toyota $66 million for not implementing its recalls in a timelier fashion, followed by $1.2 billion for misleading customers about unintended acceleration complaints.
What about Drive-by-Wire?
The affected vehicles made significant use of drive-by-wire technology, including throttle-by-wire. In other words, mechanical cables connecting the accelerator pedal to the throttle valve were replaced with electrical sensors and actuators. If a glitch in the electronic throttle control allowed a large enough throttle opening, acceleration might occur that could not be overridden by braking. Enough suspicion was aroused for the NHTSA to investigate whether there could be an electronic cause of large throttle openings that can result in unintended acceleration (UA) incidents.
The NHTSA released its report in 2011, placing the blame for the reported UA incidents on driver error such as pedal misapplication (hitting the gas instead of the brake or pressing both pedals simultaneously), and mechanical issues such as the floor mat and sticky pedal problems. Electrical causes were not found likely in the final analysis of this ten-month study.
The NHTSA report, however, was to be read in conjunction with a separate NASA report. The NHTSA had engaged the help of engineers from the NASA Engineering and Safety Center (NESC), and NASA wrote its own report regarding the problem. Despite the presence of many fail-safe approaches, plus driver defenses (apply the brakes, shift to neutral or turn off the ignition), the NESC found there was no electrical path from Toyota's Electronic Throttle Control System Intelligent (ETCS-i) that could disable braking. The NESC actually identified two hypothetical situations where a failure of the ETCS-i could cause unintended acceleration.
Safety Rule Proposed, Then Withdrawn
These concerns led the NHTSA in April of 2012 to issue a notice of proposed rulemaking to amend Federal Motor Vehicle Safety Standard FMVSS No. 124, Accelerator Control Systems. This rule would add a new brake-throttle override requirement and amend return-to-idle requirements to include ETC systems. After seven years on the table, the NHTSA in May 2019 decided to withdraw the proposed rule, claiming that the widespread adoption by the automotive industry of brake-throttle override (BTO) systems makes changes to the rules and safety standards unnecessary.
This withdrawal has been met with criticism and concern by safety groups, such as the Center for Auto Safety. An Associated Press story carried on the Center's website quotes the group's executive director, Jason Levine," as saying, "What we know today is that with no requirement, there is no performance standard for the throttle control system and nothing preventing it from being sold as a luxury feature." In other words, was the auto industry's "widespread adoption" of BTO merely a response to the proposed rule and an attempt to get into compliance with a rule they saw on the horizon? If so, now that the rule has been withdrawn, will the automakers continue to include the BTO as a standard feature? Without a rule or safety standard in place, there is nothing to stop automakers from choosing to make drive-by-wire vehicles without the added cost of a brake-throttle override. As Mr. Levine opined, "We can only hope a few years from now we won't see reports of crashes that could have been prevented by a required system that met minimum safety standards."