Which are the Most Reliable Cars on the Road Today?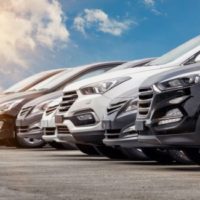 Before you plunk down $18,000 on that new Ford Fiesta, or go big and shell out $110,000 for the latest Tesla Model X, you might want to know just how reliable these vehicles are. When we talk about vehicle reliability, we are going to the very heart of the car owner's experience. How many little problems will you be inconvenienced with? How much downtime will you suffer while your car is in for repairs? What kind of resale value can you expect down the road? The more reliable your car is, the greater overall satisfaction you are likely to have with your vehicle choice.
So how do you know which cars are the most reliable?
One way is to ask the car owners themselves. This is just what Consumer Reports does every year. By inviting its subscribers to complete an online questionnaire, CR is able to compile data on more than 640,000 vehicles covering hundreds of different makes and models. Car owners provide specific details about the problems they experience ( or don't experience) across 17 trouble areas, from paint/trim/rust and the audio system to suspension/steering and major engine and transmission issues.
With newer models, CR makes predictions based on recent history, which it can do thanks to the fact that it conducts this survey every year. With several years of reliability history to absorb, you can have confidence when choosing a new or used car.
So which cars are the most reliable, according to the latest report?
Without further ado, we give you Consumer Reports' top ten most reliable vehicles of 2017:
Kia Niro

Subaru BRZ/Toyota 86

Lexus ES

Lexus GS

Audi Q3

Toyota RAV4

Lexus IS

Toyota Prius V

Toyota Prius C

Infiniti Q70
And just in case you were wondering, CR also provides a handy look at the ten least reliable cars, based on their 2017 annual questionnaire:
Chevrolet Camaro

Mercedes-Benz GLC

Jaguar F-Pace

GMC Acadia

Fiat 500

Ford Focus

Ford Fiesta

Volvo XC90

Cadillac Escalade

Tesla Model X
You can find this information and more on the Consumer Reports website, at their Guide to Car Reliability section. You can find a number of special reports there, and search by car type or compare brands if there are specific vehicles you are considering for a new purchase. You can also learn more about CR 's methodology in determining which cars are the most (and least!) reliable. If you don't have time to go into all that detail, that's okay. Auto Insider just gave you the information you wanted the most. Hey, that's why we're here.